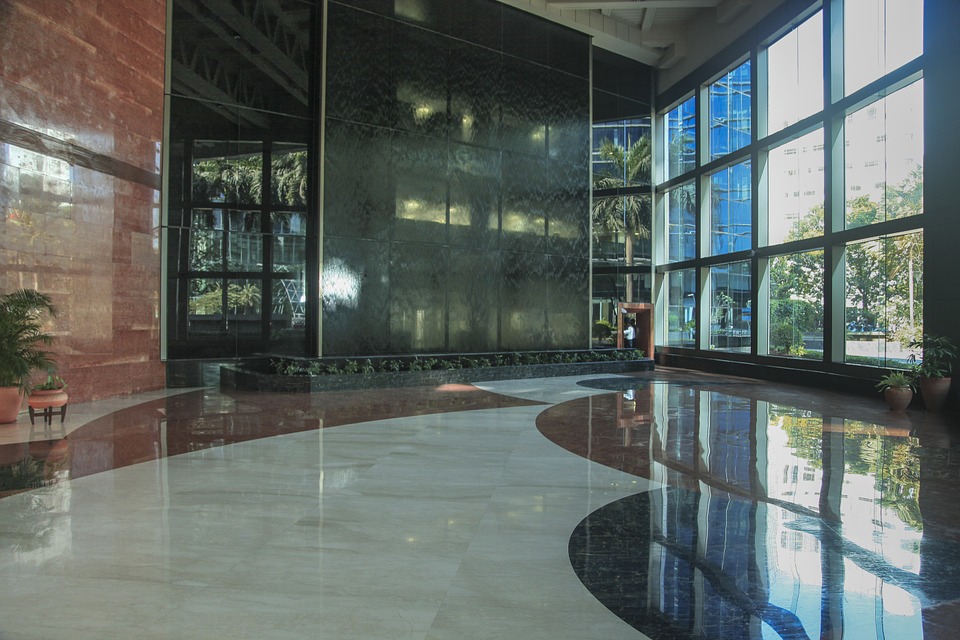 There are over 1.14 million small businesses in Canada; yours may be part of this statistic. With competition being so fierce, you have to do your best to keep your business running smoothly, but without putting too much of a dent in your budget.
A good way to achieve both is to hire a professional cleaning company to take care of your office. Here are the benefits you can get from utilizing commercial cleaning services.
Keep Your Teams Focused
When running a small business, roles aren't as well defined. This means everyone pitches in to help in different areas, even if it's not within their department.
As a result, you may currently have people from all departments cleaning the bathroom, restocking supplies, and vacuuming the office. This can actually have a detrimental effect on your employees.
First of all, their talents are not being used to the fullest. If Lisa from Accounting is spending an hour a day scrubbing toilets, then that's an hour gone from bookkeeping.
Second of all, this can be demoralizing. Your workers may feel disheartened that they were hired on to do one job, but are expected to be a janitor as well. They may even feel like they're not recognized and valued for their talents.
Cleaning's Best Done by the Professionals
Finally, your employees may not be doing the best job possible; they're not professionals, after all. Even after they've spent some time dusting, there still might be a layer of dust behind an appliance. Having your employees do the cleaning is not an efficient use of both their time and your money.
By hiring a commercial cleaning company like Ovnymex Elite Cleaning Services, you can avoid upsetting your employees and enable them to better focus on the important tasks at hand, such as meeting deadlines for a big project.
Eliminate Allergens
Even though your business is indoors, people can still track in all sorts of allergens from outside. Your workplace might look like it's clean, but have your employees been sneezing and suffering from runny noses? Then you might have a buildup of allergens in your office.
Stop the sniffling and ease allergy symptoms by getting commercial cleaning services. When you have your workplace regularly cleaned, it can make a significant difference in the air quality, which can help those who are sensitive to pollen and dust. There's less buildup, which means fewer allergy symptoms suffered.
Keep Everything Well Stocked
It's annoying to finish up in the restroom, only to realize there's no more toilet paper or paper towels. Plus, if your clients visit often, it can make them think you're thoughtless about the needs of your visitors.
When you employ the services of a janitor, your staff won't have to worry about the responsibility of continually stocking up the bathroom with supplies. Each morning, you'll find everything fully stocked and ready to go. This can give a good impression to anyone who comes to your place of business.
Ensure Your Employees Are Healthy
Your employees spend the majority of their days in the office, and with each person comes their own germs. After they've been touching things such as keyboards, mice, calculators, doors, they've turned the workplace into a germ factory.
When cold and flu season comes around, sickness can spread quickly if your office isn't thoroughly sanitized on a regular basis. Healthy employees are productive employees, so prevent them from getting sick with professional janitorial services.
Not only will commercial cleaning companies ensure all dust and allergens are wiped away, but they'll also thoroughly disinfect every surface so the spread of bacteria is diminished.
Keep Your Office Spotless
In the flurry of office work, it can get quite messy. Papers may be strewn about, wastebaskets may fill up, and surfaces might get sticky from hastily wiped spills. Although you probably don't mind most of these things, it can create an unprofessional look for your company.
By ensuring all aspects of your office are spotless, your business will give off a more put-together vibe. Plus, cleanliness can encourage productivity of your staff.
There's a reason why the cliche of "out of sight, out of mind" is used. When there's clutter all of over the place, it can be distracting to employees, which can cause their productivity to go down. When they can work in a space that's free of junk, their minds will be clearer and they'll be able to focus on tasks better.
They Can Clean on a Larger Scale
You may be tempted to hire an independent or residential cleaner for your commercial cleaning needs to save money, but it can end up being a waste of money in the long run. Many independent and residential cleaners charge by the hour, and if they have to handle your large office by themselves, it can cost more than hiring a commercial cleaner.
Also, living spaces are different from workspaces. People who only clean residences may not understand the needs of a business, such as fully stocking restroom supplies, power washing of surfaces, or the process of waxing, stripping, and buffing.
Get Commercial Cleaning Services Now
With commercial cleaning services, you'll enjoy a number of benefits, namely a spotless office that's sanitized and clean. Not only will you benefit from better productivity and immune systems for your employees, but you'll also get an office space that looks professional and immaculate when your clients visit.
With Ovnymex Elite Cleaning Services, you'll get customized service to ensure the cleaning is up to your standards. We even provide 24/7 customer support and emergency services should you need it. We're here to make sure your business looks exceptional!
Are you interested in hiring a professional commercial cleaning company for your business? Then get in touch with us today for a free quote!